Stuck at home during the global pandemic, one of the things I miss the most is live music. It's always been an important part of my life, and while I love my favorite venues, I always jump at the opportunity to hear live music in unconventional places. Living room concerts, street festivals, in-store performances, warehouses, boats, coal mines. Today I added a new experience to my live music wishlist: the Concerto Grotto, a series of sea cave concerts in the Faroe Islands.
Better known for its dramatic mountains cliffs, the Faroe Islands is also home to numerous sea caves, including one of the longest in the world. For the Concerto Grotto performances musicians transform rocky ledges within these dark and mysterious tunnels into makeshift stages. Depending on the weather, concerts are held under the islands of Hestur or Nólsoy, and the experience begins in Tórshavn aboard the Norðlýsið (Northern Light), a schooner originally built in 1945. The boat was renovated in 1984, by none other than artist Tróndur Patursson. As with last week's blog post about the Brendan Voyage, it seems that anytime I learn something new about the Faroe Islands, it ends up involving Tróndur.
The cave concerts are the brainchild of Kristian Blak, a prominent composer and seminal figure in the Faroese music scene, who founded the TUTL label and the Nordic ensemble Yggdrasil. As with much of Blak's music the concerts are often improvisational, adapting to conditions in the grotto and aiming to incorporate the sounds of the cave itself. Some of the sessions have been recorded, including the first ever in 1984 when Yggdrasil performed inside the Liðargjógv cave on Sandoy.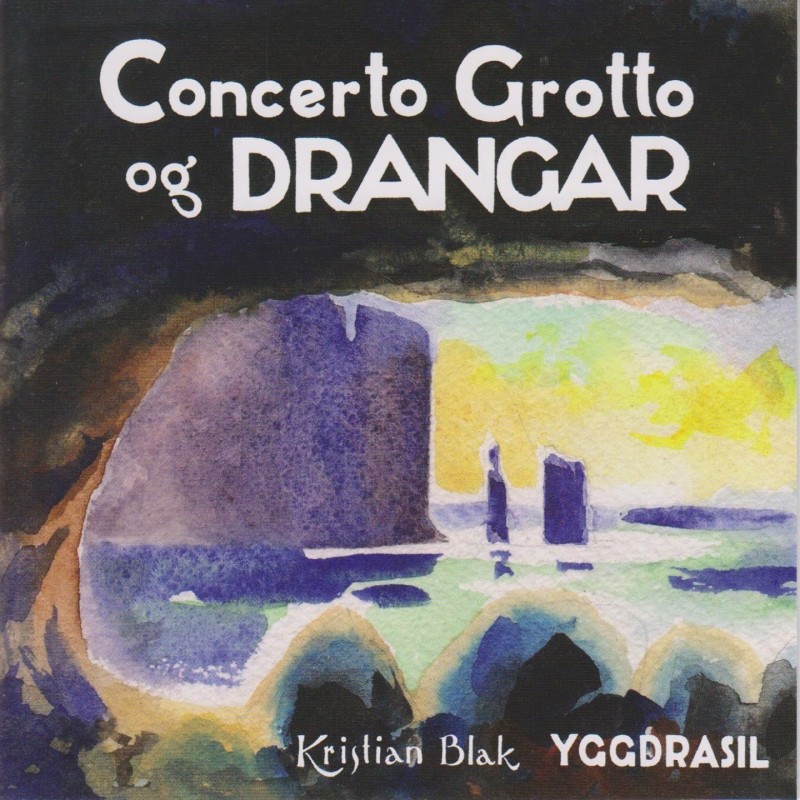 There are no Concerto Grotto concerts this year, not least of which because the Norðlýsið is in dry dock for repairs, a process which I've enjoyed watching via Instagram. But their website lists upcoming dates for summer of 2021, and I know that whenever I manage to make it back to the Faroe Islands I'll be planning my trip around this experience.
Until then, you can get a better sense of the Concerto Grotto experience by listening to this 2017 audio piece recorded by Joel Carnegie for ABC Radio National in Australia…
…or by watching this video of a 2013 performance inside Klæmintsgjógv underneath Hestur:
If you want to go down a rabbit hole (as I clearly do) there is an entire website devoted to music recorded in caves including a PDF about the Faroe Islands.