This blog comes from a fascination I have with people and places of the North: isolated islands, extreme landscapes, remote villages, and people that have found a way to live and even thrive in those environments. I find inspiration in travel, but also in the stories that other people document and share about these places. I recently discovered a book that could not be more perfectly aligned with these interests: Faces of the North by Ragnar Axelsson. Through stunning black and white photographs, and richly concise essays, this book documents the lives of people in Iceland, the Faroe Islands, and Greenland.
Ragnar Axelsson, who also goes by Rax, is an Icelandic photojournalist working since 1976 with the newspaper Morgunblaðið. Faces of the North is his first book, originally published in 2004, but reissued and significantly expanded in 2016. This later edition organizes photographs by country, with an additional "Behind the Faces" feature after each set of original plates. The gorgeous tritone-printed images can stand on their own as remarkable compositions, but the descriptive supplement is what really makes this book a treasure. For each of the original photographs, Rax includes a short essay about the people and places represented, along with additional images from the same shoot.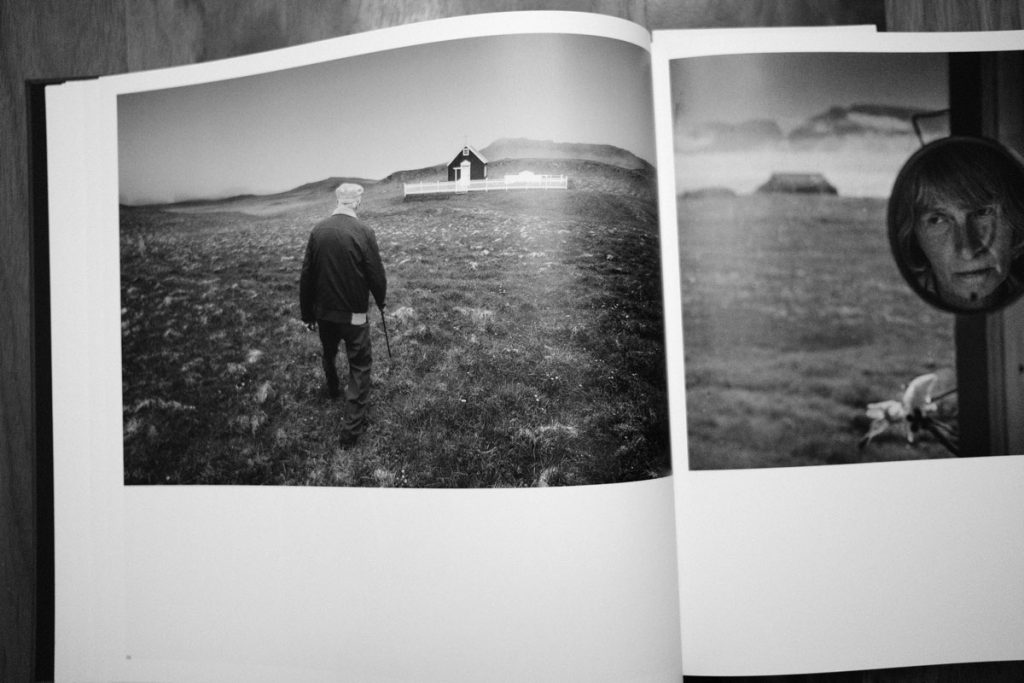 Reading the essays makes it clear that Rax doesn't approach his work like a street photographer, just capturing a face in the crowd. He spent time with these people, got to know them, and tried his best to represent them. The designers of the book note that Rax "read his old diaries" as part of the reissue process, but it's clear from the text that he also kept in touch with people. The photos were shot between 1986 and 2015, and the essays often include updates on people's lives (and deaths) since the images were captured. These photos seem to represent not just moments in time, but a relationship sparked by the camera. This mix of visual and written storytelling highlights Axelsson's strength as both a photojournalist and an artist.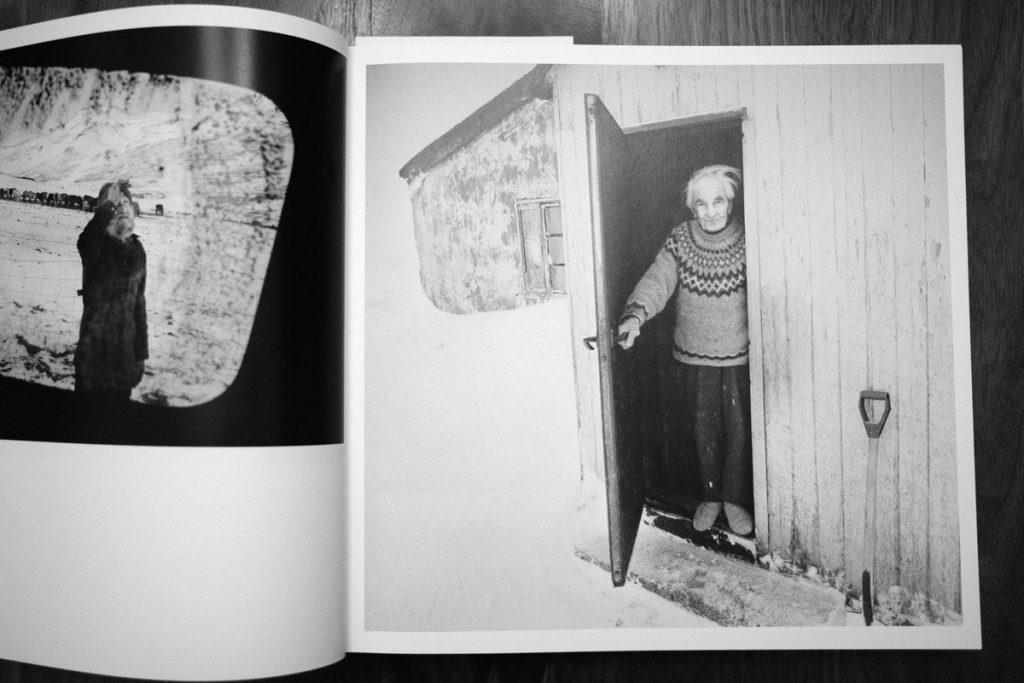 "As his boat cruised out of the fjord, it was as if a voice from inside was telling me that I would photograph him and his kind. His world was quickly changing—vanishing. These days we want everyone to be the same. Entire careers are based on keeping people out of danger; we must live by the rules. The fascinating and sometimes peculiar lives that people made for themselves to survive the harsh conditions of the North, the kinds I knew from my youth, were quickly becoming a thing of the past."

From the introduction to Faces of the North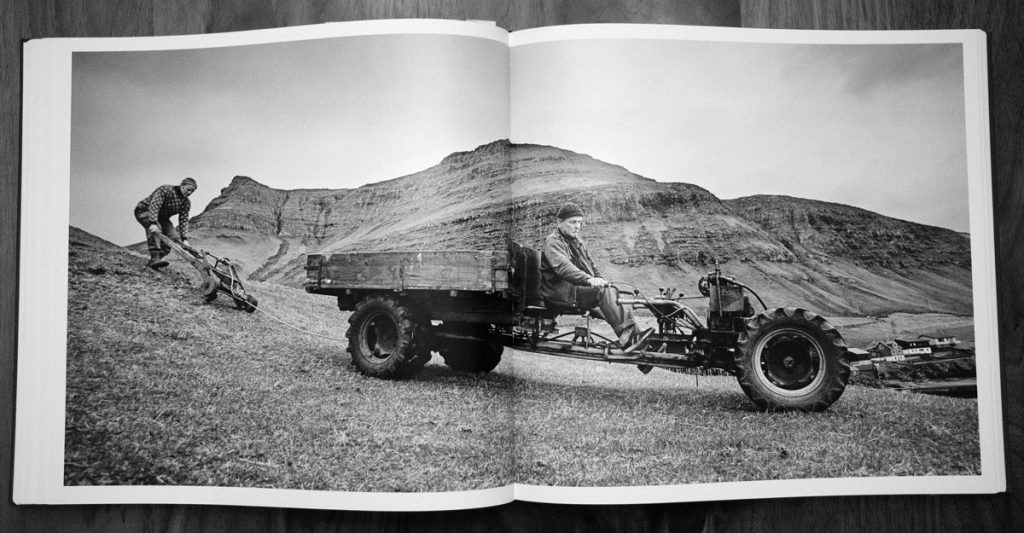 Newer projects from Axelsson continue to tell stories about the changing North, although the scale has shifted. His most recent book, Glacier, documents the rapidly shifting frozen landscape as climate change takes its toll on the arctic. He's seen the glaciers retreating firsthand, he's experienced the thinning arctic ice. It fits in with a broader theme: to document the North as it evolves, to capture the stories before they disappear.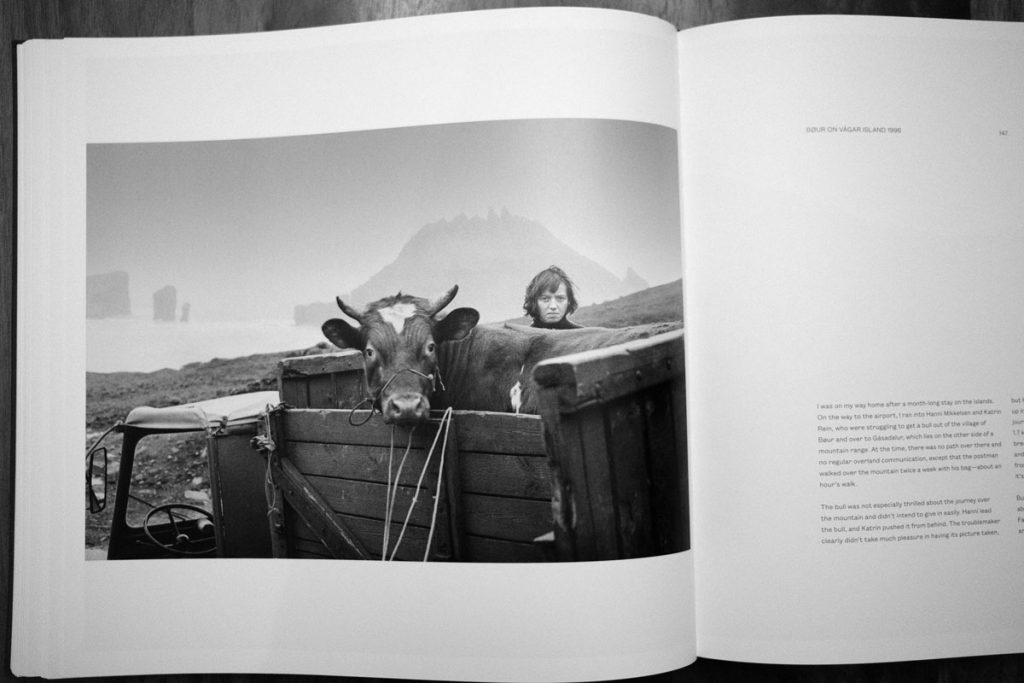 Faces of the North is currently out of print, so I feel very lucky that I was able to find a used copy at a reasonable price from Midtown Scholar Bookstore. There's a new "small edition" available, but at only 144 pages it appears to leave out the essays and additional photographs that make the larger version so special. It's surely worth getting, but I would highly recommend also keeping an eye out for the full size 12″x12″, 412 page, 6.8 pound, 2016 edition. This heavy tome immediately became one of the most prized books on my shelf.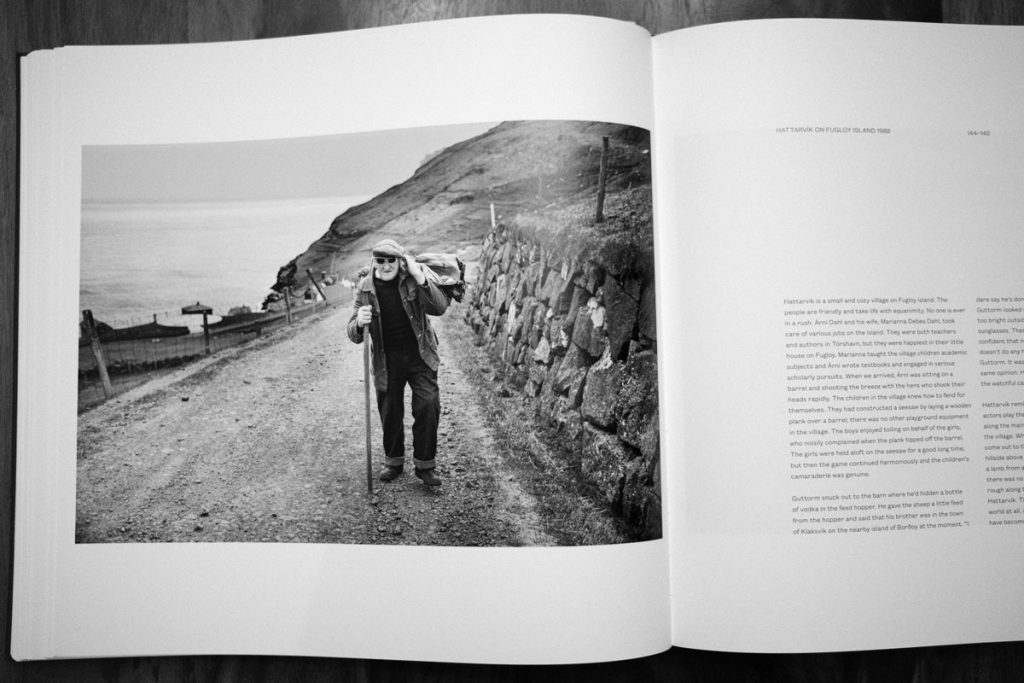 It was difficult to decide which images to include in this post, and my intention is to only provide a peek. But on YouTube, someone posted a video of themselves flipping through the entire book. It's absolutely no substitute for holding this artifact in your hands, but check it out to gain a better sense of the breadth of this project. Watching this is what pushed me over the edge to realize I had to track down a copy.
It's worth following Rax on Instagram, where his profile includes photos from this book as well as newer projects. When he posts an image from Faces of the North it tends to also include a detailed story in the caption.
I expect that I'll be soaking up inspiration from Faces of the North for a long time. I haven't read all the essays yet, but they're already sparking new ideas for blog posts. Thank you Ragnar, for capturing the stories of these people and places in which a compelling way.